Private Lessons for Beginners
Learn to swim in a fun and safe setting, with experienced, professional instructors
Our aquatics staff strives daily to provide a safe and fun environment for children to learn to swim, with an emphasis on water safety and survival skills.  Our classes are for BEGINNERS ONLY-students who cannot swim independently on stomach or back without putting their feet down.
Students at Bronco Elite will benefit from 25 min. lessons and student to teacher ratios.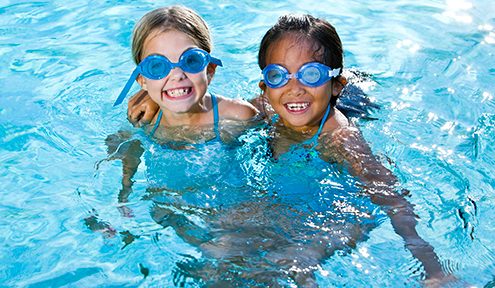 Call now for more information.